Nonacho Lake Fishing Lodge offers world class, fresh water fishing experience on the cool clear waters of Nonacho Lake in Canada's spectacular Northwest Territories from early June until late September.
The proprietors of Nonacho Lake Fishing Lodge  warmly invite your group or family to enjoy a norther holiday that offers challenging and exciting fishing, recreation and relaxation, laughter and good times, all seasoned with a generous helping of northern hospitality.
The fishing in Nonancho Lake is second to none.  Lake Trout between 20-40 pounds are common while the lake abounds in delicious smaller trout.
Great Northern Pike are superb out of these cold fresh waters and what a fight they put up! Their aggressive behaviour and high-energy swimming bursts will having you reeling for a while. These pike are not uncommon in the 30 pound range.
You can also fish for Jumbo Whitefish with flies.  Whitefish are delicately flavoured, fresh, fish and many anglers enjoy hooking this fish in the months of June, July and early August.  A simple line and jig system is enough to catch the fish as they feast on mayflies and midges.
And, if you didn't get enough fishing during the day – well, some of the best fishing takes place at night!
This area is a naturalist's delight with an abundance of hiking an natural delights to see and capture on film.
Bald eagles nest in the area and ducks and wild game are plentiful.  Bears, caribou and recently the big, bold, beautiful Muskox has made a home at our Spectacular Nonacho Lake!
The Muskox species was at one time declining because of overhunting.  The "QIVIUQ" – an Inuktitut word used to refer to the "wool of the muskox" is a highly desirable wool.  Unlike the sheep, the wool of the Muskox is stronger, warmer than sheep's wool, and softer than cashmere wool, but the highlight of the wool is that it does not shrink in water of any temperature.
A beautiful sand beach is ideal for the younger members of your family and later in the summer the water is beautiful for swimming.
Spectacular sunsets close out the long summer days while evenings are spent swapping fish tales around the open camp fires – and if you bring your guitar and sing, you are sure to be the hit of the evening!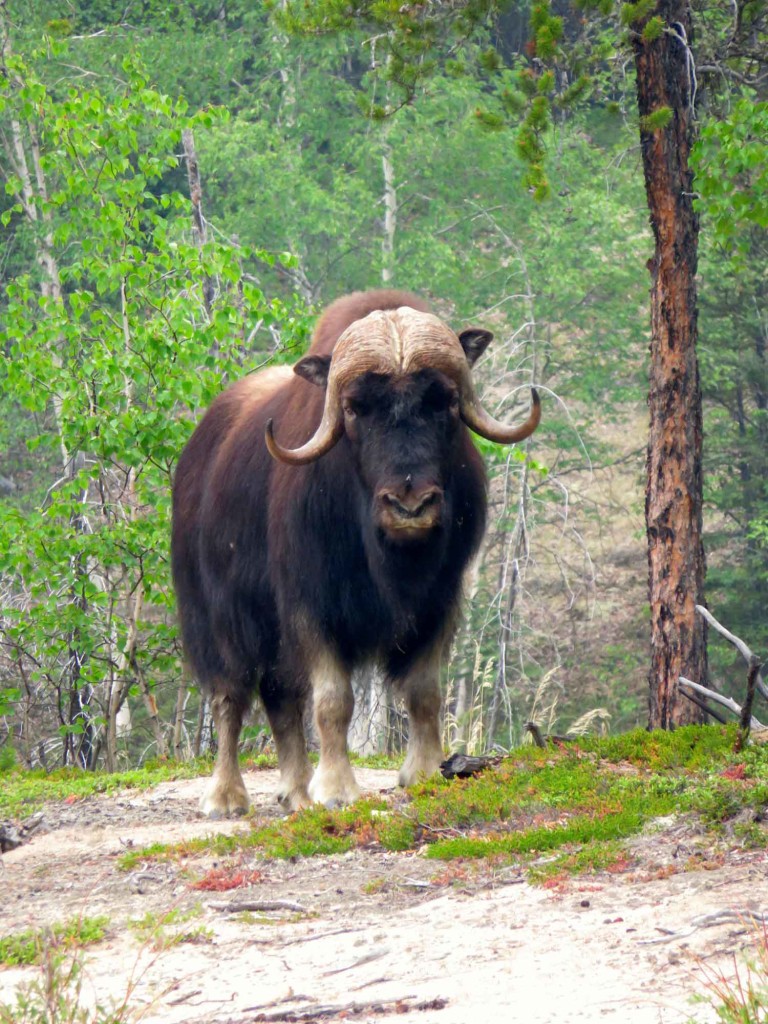 We invite you to come visit our Spectacular Nonacho Lake and try out the second to none World Class Fishing!